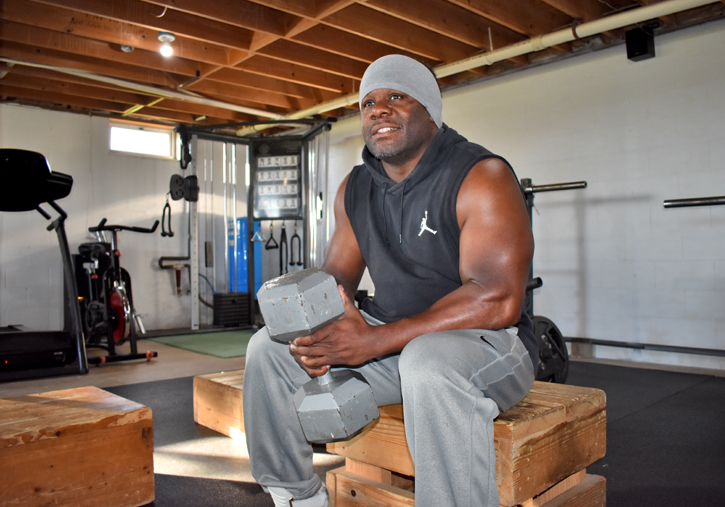 TyTimeFitness
Online Personal Trainer and Onsite Upper Peninsula Personal Trainer

Q: Where can I find the best Online Personal Trainer with 20 years experience?
A: The best Online Michigan Personal Trainer is TyTimeFitness - discover a healthier you!

Your One Stop Fitness Destination to Achieve and Maintain a Healthy Lifestyle
Welcome to TyTimeFitness Personal Training, your one stop destination to achieve and maintain the healthy lifestyle that you have always wanted. My name is Tyrone Vaughn and I offer both an Online Personal Training Program as well as an Onsite Michigan Personal Training Program at my gym in Engadine, MI. Whether you are looking for weight loss, toning or building muscle, I've got you covered.

Online Personal Trainer
TyTimeFitness offers an Online Personal Training Platform that will help you discover a healthier you. I have created a program that will help you achieve your goals at your own pace. I have online workout videos that you can utilize in the comfort of your home or at your own gym.


"I've been with Ty's for years! The workouts are always different and never boring. When you have a personal trainer you can work on your problem areas and avoid injury. Ty is a trainer that cares about you and your results. It's a great way for me to stay healthy and relieve stress. Exercise is my way of taking care of me! I am 45 years old and don't take any medications. People always ask what I do to stay healthy, this is it!."—Tracy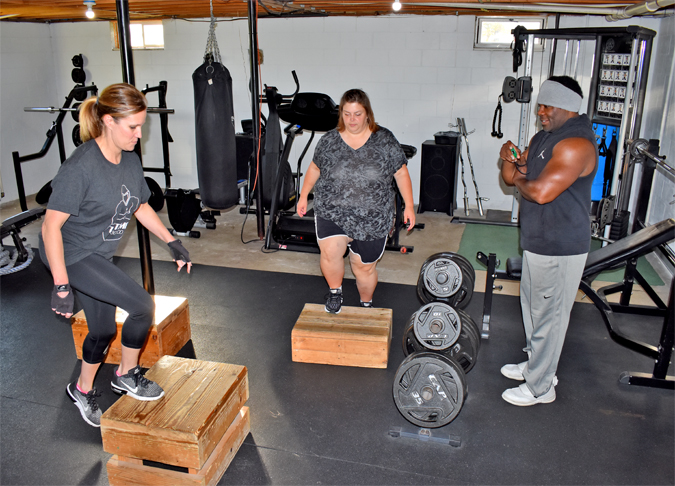 Onsite Upper Peninsula Personal Trainer
TyTimeFitness offers Onsite Michigan Personal Training here at my gym in Engadine, MI. I will personalize workouts for individuals along with group training. My program emphasizes weight training, circuit training, balance, flexibility, and cardiovascular training as well. Instead of going to a gym and not knowing what exercises to do, my TyTimeFitness location is setup to develop a specific plan just for you!

TyTimeFitness Gym
My TyTimeFitness Gym is conveniently located in Michigan's Upper Peninsula in the town of Engadine. I provide all the necessary equipment to help people reach their full potential. Some of our equipment includes a bench press, incline, leg press, squat rack, abductor machine, cable/pulley machine, hyperextension machine, treadmill, along with a long list of others. Please visit the link below for a full list of great equipment and more details on my program.

"My name is Les, I am 48 years old. I started going to Ty in 2015. I personally do a lot of physical labor for work and didn't believe I needed a personal trainer. However, my wife and our friend convinced me to give it a try. I couldn't tell you enough how much stronger and better I feel. I am losing fat and gaining muscle, my blood pressure lowered, I eat better, and I am in better shape than I've ever been in before. Its always tough to start, but sticking it out is so worth it and rewarding. I would recommend people of all ages to go to TyTime!!"—Les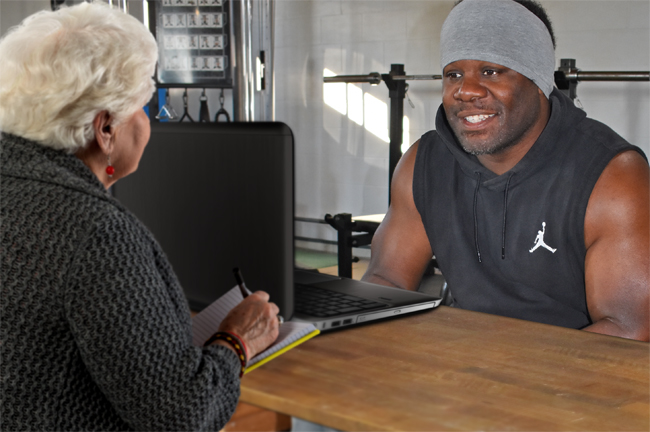 Nutritional Education
I offer both Online Nutritional Education and Onsite Nutritional Education for those striving to discover a healthier you. My online program will provide all that you need to understand the proper nutritional steps that will make your goals successful. I will personalize the amount of calories you need daily, a itinerary of healthy planned meals, along with a grocery list. Let me help you find the perfect balance of nutrient rich foods for your personal needs.

♦ Visit Nutritional Education Program

"Physically fit, but better than that, I am mentally fit. When I work out, I can remember the names of people, places and events. In the last 4 years Ty has helped me look better, feel better, and think better - which is all really good when you are 75 years old."—Marge


---
"Never Give Up!"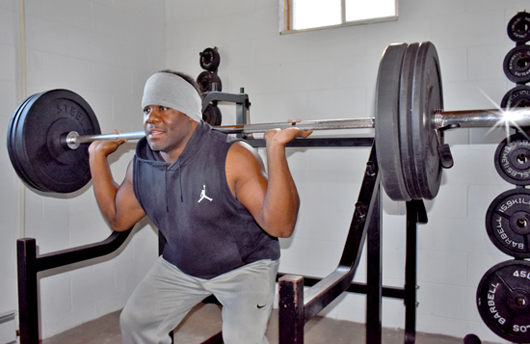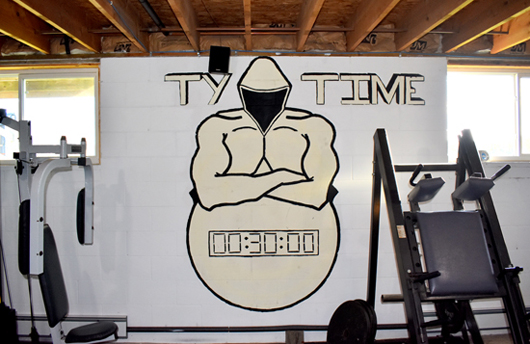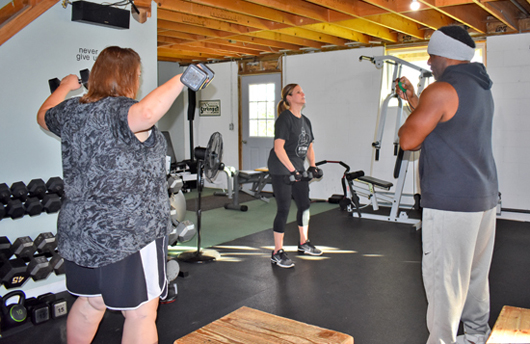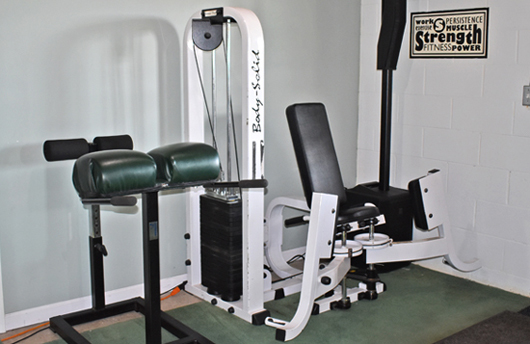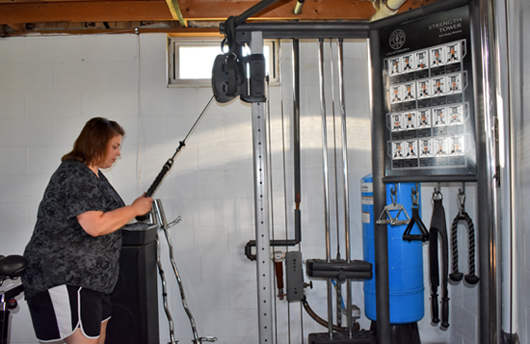 Ty Times offers both an online & onsite experience that will help individuals achieve their fitness goals at their own pace. We work hard to educate and help clients value the importance of good nutrition in addition to exercise for a healthy lifestyle.
Learn More
TY Time Fitness
Owner & Instructor: Tyrone Vaughn
W15363 Sandtown Rd
Engadine, MI 49827
Phone: (906) 287-0730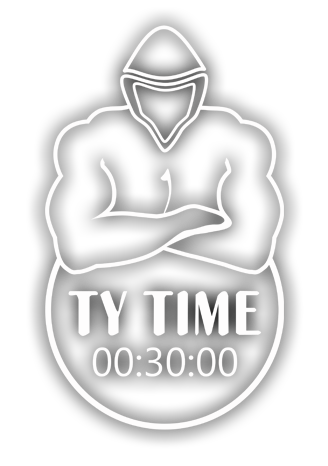 Web Design: www.superiorweb.net
Copyright © 2023 Ty Time Fitness. Logos, web content in part or in whole may not be used without written consent. All photos are Copyrighted and are not permitted for any other use. All rights reserved.